I have long been thinking about creating a fashion blog for years but for x number of reasons, I have been delaying it. I can blame it on the ever changing blog platforms that tried so hard to stroll me away from my 2nd love – writing. Yes, writing came 2nd.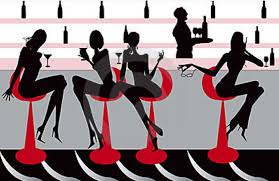 My first love is fashion. My mom used to tell me that I was born with it. As a little Emily, I would steal her high heels, break her newly bought lipstick or walk with all her precious jewelries on whenever I get a chance to. I was a show-off, even 20+ years later.
You will never see me bare without make-up. I would run into the stands to check out the latest fashion magazines. Fill my cabinet with fashionable 2nd hand clothing in which I would re-design to meet the fashion demands today.
With all my courage left, I started this blog, so I could share with you my fashion journey as I re-create, and bring old fashion clothing to trendy ones.
Freetonia – Where all gorgeous women hang!